Xiamen, China – Dec 9, 2020 -Yealink, the global leading provider of enterprise communication and collaboration solutions, is thrilled to announce that its T54W, as a VoIP phone and conference phone won the Readers' Choice of ICT Products of the Year 2020 of the Funkschau, one of the most influential ICT media in Germany, a professional voice of the communications industry.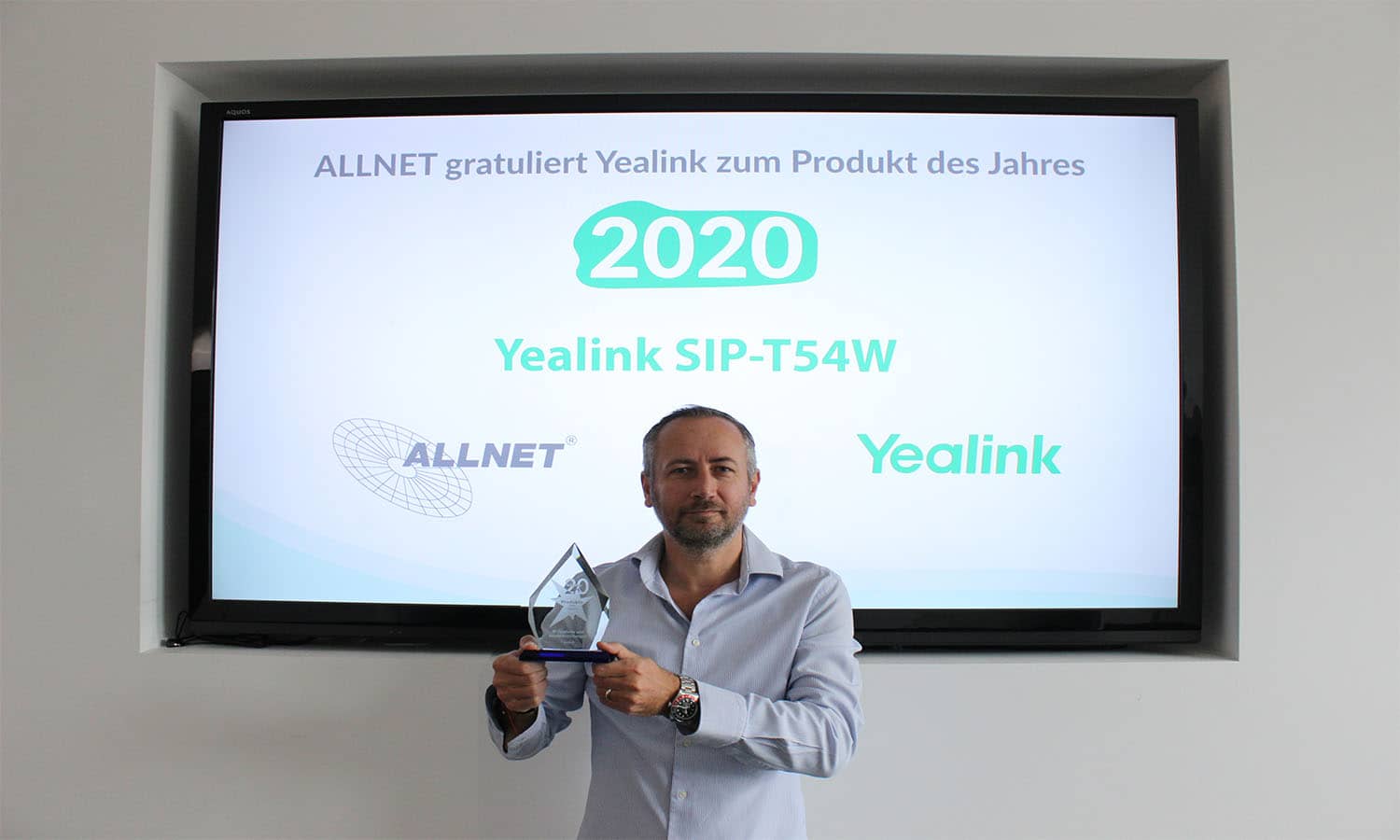 The Funkschau readers' vote for the ITK products of the year in 2020 is for the twelfth time. Over 14,000 readers cast their votes and thus helped to choose the proud winners in a total of 21 categories. And this is Yealink's second consecutive annual nomination of Funkschau's annual readers' choice award, which is convincible praise of the awarded product Yealink T54W and Yealink's strength in unified communication.
Yealink follows an innovation-led approach backed by significant R&D investment to address customers' needs. The company offers a range of products covering different industries, business sizes, and communication needs. Yealink's comprehensive IP phone product portfolio includes desktop IP phones, desktop video phones, conference phones, and DECT wireless IP phones. Yealink remains focused on consolidating and expanding its presence as a leading unified communication terminal solution provider.
Especially designed for busy executives and professionals, Yealink T54W is an easy-to-use Prime Business Phone with an adjustable 4.3-inch color LCD screen that you can easily and flexibly find the comfortable viewing angle by personal and environmental needs. With the built-in Bluetooth 4.2 and the built-in dual-band 2.4G/5G Wi-Fi, the SIP-T54W IP Phone ensures you to keep up with the modern wireless technology and take the first chance in the future wireless age. Its built-in USB 2.0 port allows for USB recording or a direct wired/wireless USB headset or up to three Yealink EXP50 expansion modules connection. Benefitting from these features, the Yealink SIP-T54W is a powerful and expandable office phone that delivers optimum desktop efficiency and productivity.
About Yealink
Yealink, the global leading unified communication (UC) terminal solution provider, helps businesses of all sizes make the most of their UC experience and embrace the power of "Easy Collaboration". Yealink One-stop UC Terminal Solutions unify voice, video and data, and satisfy diverse customer needs and usage scenarios. The company's comprehensive product portfolio includes video conferencing systems, conference phones, desk IP phones, wireless DECT phones and accessories. Customers from more than 100 countries enjoy Yealink's reliable UC terminal solutions through its global sales and service network. For more information, please visit: 
www.yealink.com
.
LinkedIn | Facebook | Twitter | Youtube
Yealink Media Contact:
Abby Lin
pr@yealink.com