Description

All-in-one UC Workstation
The Yealink UC Workstation is more than a single base, it eases the management of business communication demands and other USB devices. It also delivers great flexibility with a set of integrated features to facilitate your daily routine. It is professional, collaborative, and available.

Find All Your Needs on the UC Workstation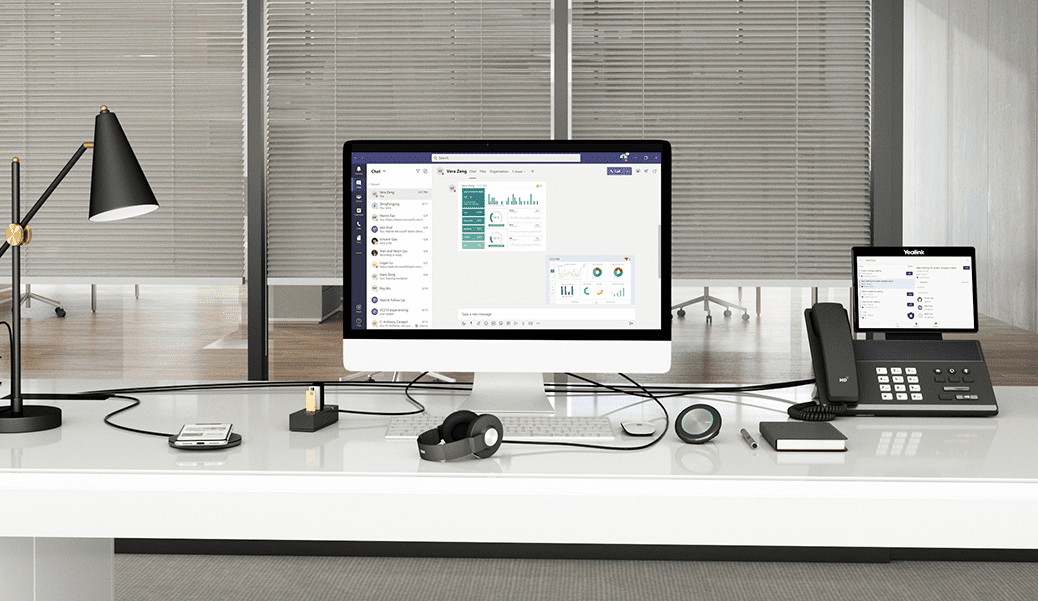 Without UC Workstation                                                      With UC Workstation
The UC Workstation gives users the possibility and flexibility to connect devices, and manage communications from a single device, and also act as a hub that integrates a full-duplex speakerphone, wireless charging mobile phone stand, a 4-inch touch console, and a USB hub, which, together offer an incredible set of features allowing you to meet, connect and collaborate seamlessly and intelligently.

Equipped with a full-duplex hands-free speakerphone with AEC, you can turn the conversation public through it, which is flexible enough for all-day meeting comfort.

You can manage several devices and achieve call control such as call answering, holding, muting and turn to speaker mode with a single touch on 4-inch Touch Console

Transform one of your computer's USB ports into 2 for peripherals connection, data transmission, and bring more convenience.

The on-headset and additional busy light peripheral provide visual cues and indicators that help to reduce distractions and interruptions.

Mobile Phone Charging Stand (Optional) supports Bluetooth connection for mobile devices, it allows multi-device collaboration and transforms the phone into a meeting terminal while charging.


Deliver HD Voice with Yealink Acoustic Shield
With Yealink Acoustic Shield technology, the headsets could well filter out background noise by 2x microphones while you are on a call, which provides an HD voice quality for your listeners, and ensures distraction-free conversation.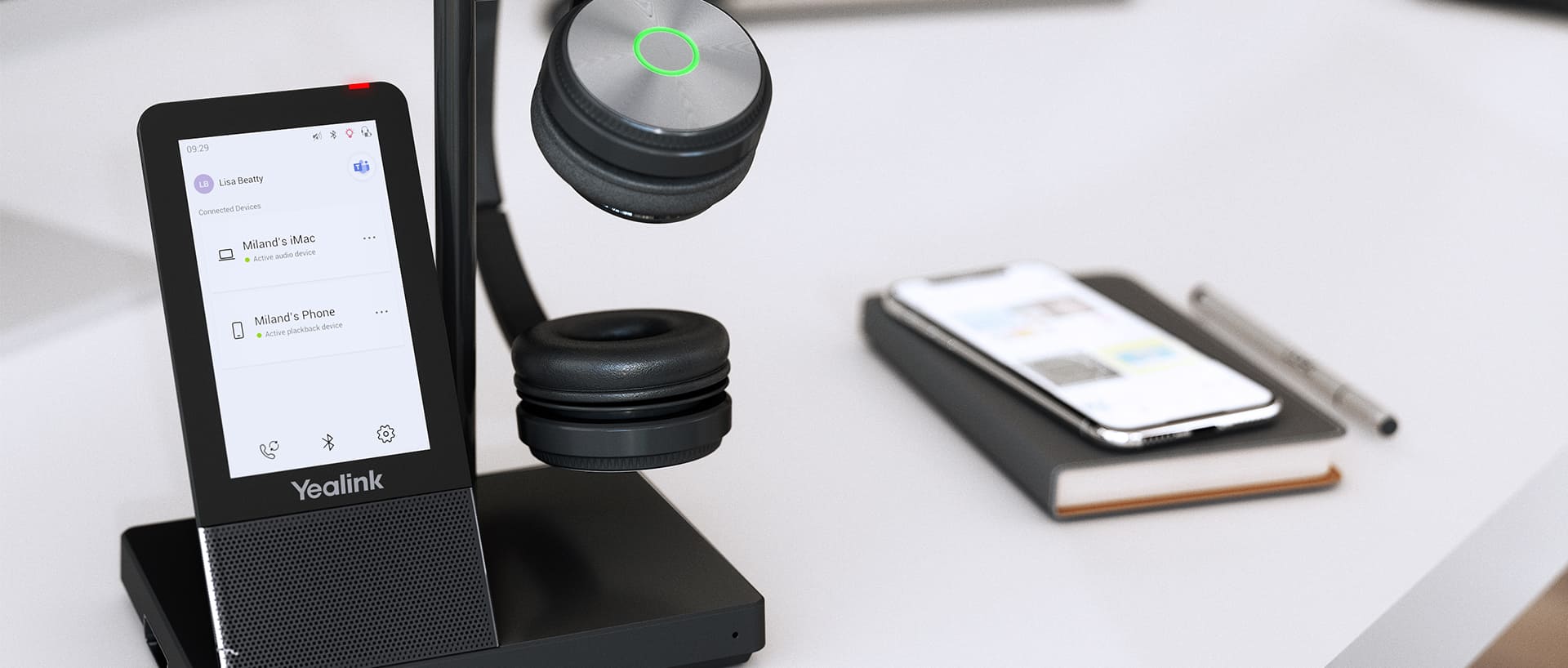 Noise is a Productivity Killer
With a 2x Microphones design, it guarantees your customer a better communication experience. Hear what the headset can provide.


Stay Focus and Enhance Productivity
Providing a visual cue and indicator that help to reduce distractions and eliminate interruptions, which promises your ideal productivity.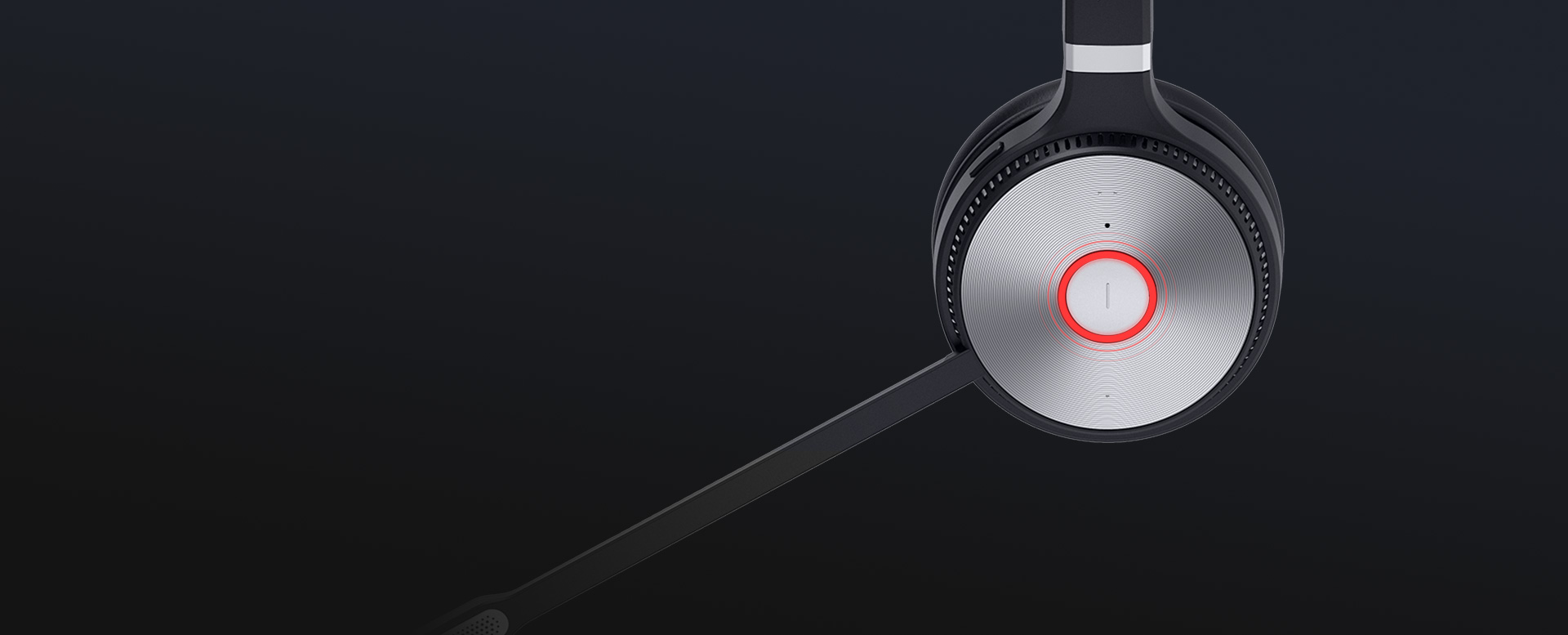 Busylight ON                                                                                      Busylight OFF



Ensure Communication
with Comfort
To meet various preferences of users, Yealink created the lightweight designed headset with an adjustable headband, replaceable ear cushions, and two wearing styles, namely mono and dual options to ensure all-day comfort.


Wireless Freedom & All Day Power
No matter when and where your conversation begins, the headsets can always catch up on your steps. With up to 160m wireless range and 14 hours of talk time, it is suitable for users' daily communication needs. In addition, the product supports high-density installation in the open office, which allows up to 200 users (Europe) to enjoy wireless communication at the same time.
One For All Devices Management
Yealink USB Connect is available for the management of multiple Yealink USB devices, including headsets, speakerphones, and webcams.
All the settings can be done through Yealink USB Connect, for example, the setting of the basic and premium function of WH66, which is convenient and efficient for daily use.


Match Your Platform
Thanks to the broad compatibility of Yealink personal collaboration devices such as headsets, speakerphones, and USB cameras, users can enjoy consistent call experience across UC platforms, which promises better communication quality, higher productivity, and lower IT costs. Certified for Microsoft Teams, the devices are designed with a dedicated Teams button for activating Microsoft Teams with one touch.