Description

A High-performance Solution with Efficient Communication Network
Supporting registration with up to 10 Yealink W59R DECT handsets, the W79P system is launched with a robust processing capacity for up to 10 SIP accounts and 20 simultaneous calls. More flexibility and mobility could be enabled through up to 6 optional repeaters for extended network coverage.


A Protective & Considerate, Solution for Challenging Environments
Designed to work as a professional ruggedized DECT handset (certified to IP67) with integrated Bluetooth and vibration alarm,
the W59R handset is eligible and qualified for the environments that may be affected by dusty, humid, and harsh.


In addition, a series of alarm functions are implanted to help to report emergencies and minimize safety risks.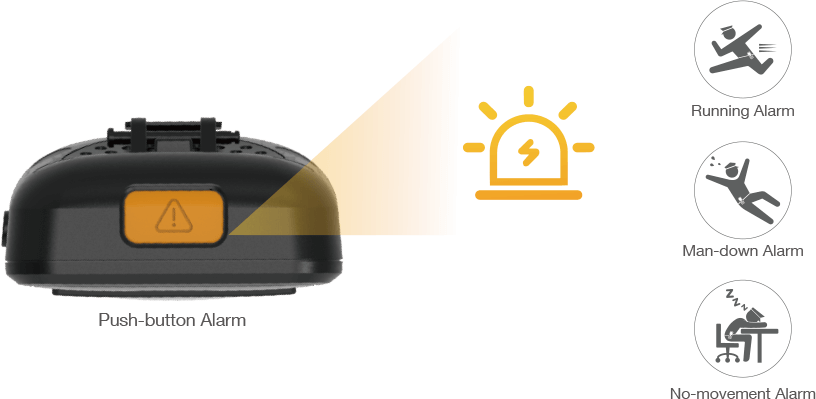 Reliable & Distraction-free Audio Performance for Mobile Communication
Based on the full compatibility with the Yealink W70B base station, which presents enhanced processing capability while embracing cutting-edge wireless communication technologies, Yealink W79P always provides users with high-quality audio even in complicated or impressionable environments.

Streamline the Provision and Management,
Saving Your Labor and Time Costs
The W79P supports efficient provisioning and effortless mass deployment with Yealink's Redirection and Provisioning Service (RPS) and Boot mechanism to help realize remote deployment, maintenance, and upgrade.
Moreover, the new web portal for device management brings a clear and intuitive interface to upgrade the user experience.


Yealink Full-range of DECT Devices Solutions
Yealink W79P DECT IP phone system is also compatible with Yealink's whole series of DECT endpoints including handsets, conference phones, and DD phones, offering additional choices for building up wireless communication networks in various workspaces across small and medium-sized businesses.