Description
Two Packages to Enhance Diversity
▪ VC500 offers two packages to fit in diversified needs.
▪ VC500-Wireless Micpod utilizes Yealink's DECT technology, featuring two wireless microphones to optimize mobility within the meeting room by providing a stable voice transmission. Thanks to Yealink's DECT technology, your table can be kept tidy and clutter-free.
▪ VC500-VCM34-CTP20 includes a microphone featuring 360° omnidirectional high-quality voice pickup in radius of 6 meters and a touch panel which enables multi-party collaboration to upgrade users' experience ssignificantly.

All-in-one Design Creates Simpler Deployment
Deployment is simpler than ever.  VC500 can be installed on top of the display, fits seamlessly on TV with thickness from 1mm to 77mm, making your meeting room clutter-free.
Yealink VC500 is a sleek, compact device including an integrated HD camera and a codec, only one standard network cable could connect TV area and conference table, saving more time and space for better communication.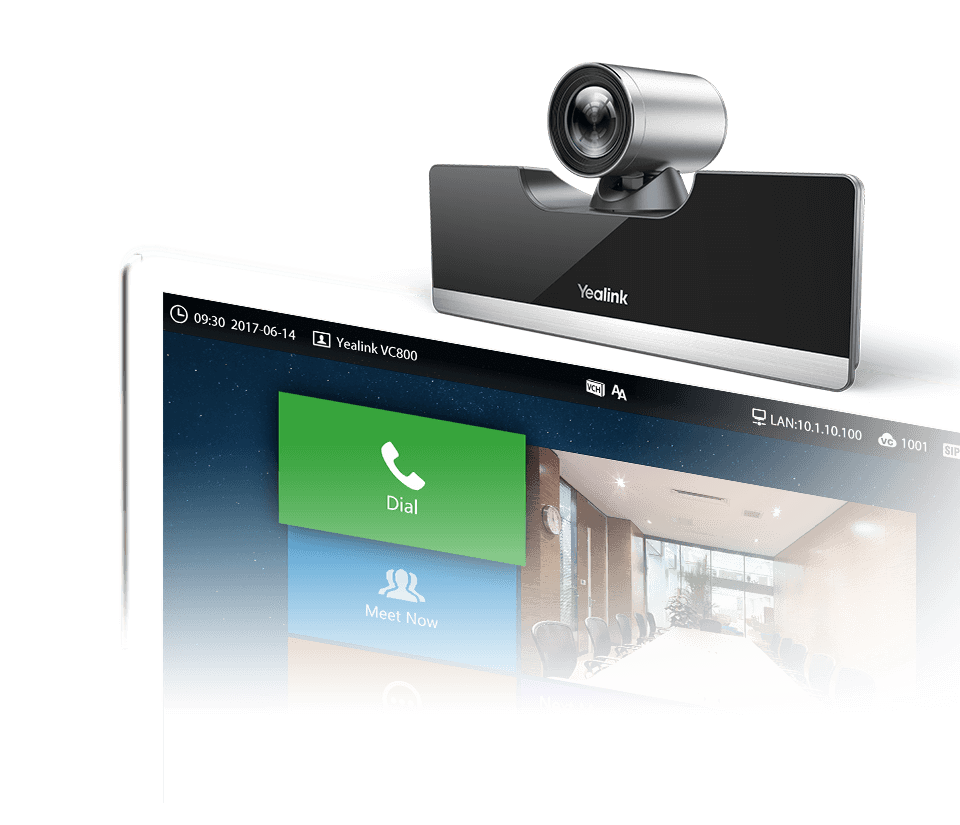 Interaction and Collaboration Enhance the Conference Experience Comprehensively
Multiple participants can annotate content sharing at the same time, assisting high-efficient video conference.
Multi-party interaction on electronic whiteboard, real-time synchronization of each party's writing track, and a variety of handwriting options all help to bring a better collaborative experience.
Supports local multi-screen interaction. Pairing with WPP20, users can easily realize reverse control of computer via touchable TV or CTP20.