Description
ZYCOO SIP Safety Intercom IA03 and IV03 are compact PoE enabled intercom devices equipped with a PTT (Press to Talk) button. IA03 is mainly used for voice intercom but can be linked with an external IP camera for video intercom. IV03 can do video intercom with its built-in HD camera. Both of them can be easily integrated with any SIP server for full-duplex communication. Additionally, access control is enabled on both of them.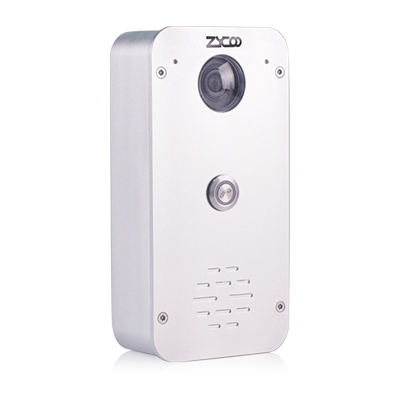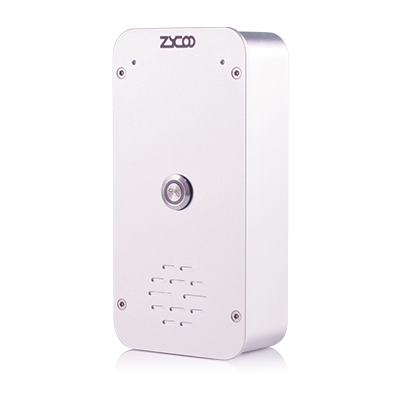 IV03                                                                  IA03
SIP
Support standard SIP protocol can be integrated with ZYCOO IP Audio Center and third-party SIP server for Press-to-Talk functionality. The PTT key can be programmed with any desired number, internal SIP number or external phone number.
Auto Provisioning
ZYCOO IP Audio Center auto-provisioning support, large-scale installations (local or remote) will be extremely easy and time-saving.
Video
Support video intercom, IV03 has a built-in HD camera, IA03 can be linked with external IP camera. Voice and video intercom can be achieved easily with flexible choices.
Access Control
Support access control, door strike can be connected and controlled by the sensor input signal, DTMF single during the intercom call or by the call status events.
PoE (802.3at)
Standard Poe(IEEE 802.3at) support, simple and easy installation with a single network cable. The external power supply can be used if required.
HD voice
Support G.722 wideband audio codec, provides clear and intelligible voice speech for the intercom calls. With the high audio reproduction ability and clarity, quality of communication is guaranteed even in a noisy environment.